MySF Reviews is designed to provide short reviews of science fiction, fantasy, alternate history, and horror books, movies, and other media. The members of the editorial and review team have long experience as readers and viewers to help you make informed choices about the media you consume. You can learn a little about us by reading the brief bios below.
One thing to note about the reviews: while we will occasionally have works which will be rated at two stars or less, we're pretty picky about how we spend our reading and viewing time so most reviews will be works rated at three stars or higher.
---
---
Staff

Darien: Reviewer. Darien has wide-ranging tastes: from horror, suspense, science fiction, and fantasy, to K-drama, J-drama, anime, manga, and even politics. He is never shy about sharing his opinions, and has been doing so online since the early days of dial-in electronic bulletin boards.
Some of his favorite genre authors and artists include Neil Gaiman, Diana Wynne Jones, Tsugumi Ohba, Brandon Sanderson, Susanna Clarke, Karuho Shiina, Art Spiegelman, Mo Willems, Theodor Seuss Geisel, Patricia A. McKillip, Mitsuru Adachi, Bree Despain, Tony DiTerlizzi, Ursula K. Le Guin, Io Sakisaka, Jeff Smith, and Terry Pratchett.
Darien refuses to watch Titanic and Star Wars Episode III: Revenge of the Sith. He has enjoyed a variety of genre television shows and films, including Babylon 5, The Lord of the Rings trilogy, Stargate (and Stargate SG-1), Beetlejuice, the original Star Wars trilogy, Gattaca, Doctor Who, Bell, Book, and Candle, Who Framed Roger Rabbit, The Tomorrow People, Legend, and most of those he's reviewed here.
---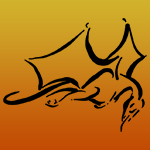 Heather: Assistant Editor, Reviewer. Heather enjoys science fiction and fantasy in a variety of media—films, books, manga/anime, etc. She enjoys costuming, larping, Middle Eastern dance, and a healthy assortment of other eccentric hobbies. In real life, she is a technical writer. No, really.
Heather's favorite genre authors include Shannon Hale and Elizabeth Moon.
---
Joe: Editor, Reviewer. Joe has been a part of science fiction and fantasy fandom for over 30 years. His experience includes working on the staff of a semi-professional science fiction and fantasy magazine, working as an art show director, art show staff, convention chair, guest liaison, and department head on multiple fan conventions (including international, national, regional, and local conventions). He is an avid consumer of science fiction and fantasy books and films, and he loves sharing them with others (his library has over 5000 books and over 3000 films and TV series—in multiple languages).
Joe's favorite genre authors include Jim Aikin, L. Frank Baum, Lois McMaster Bujold, Larry Correia, Gordon R. Dickson, Eric Flint, Shannon Hale, Katherine Kurtz, C.S. Lewis, Anne McCaffrey, Michael McCollum, Elizabeth Moon, Hiroyuki Morioka, John Ringo, Brandon Sanderson, James H. Schmitz, Haruka Takachiho, Rumiko Takahashi, Izumi Takemoto, Yoshiki Tanaka, Yoshiyuki Tomino, A.E. Van Vogt, and David Weber, among others.
His favorite genre films include the Lord of the Rings trilogy, The Hobbit: An Unexpected Journey, just about anything from Studio Ghibli, the original Star Wars series, the old and new Star Trek films, The Avengers and related Marvel universe films, and The Princess Bride.
---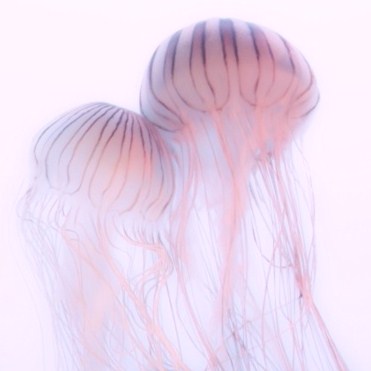 Megan: Reviewer. Megan has a quirky sense of humor and loves jellyfish. She is a big fan of Disney and animation in general, and she really enjoys a variety of anime as well.
She can also bake like nothing else. Very tasty things.
---
Scott: Reviewer. Scott has been a fan of science fiction since he was wee. He is no longer wee. He started writing about SF on the internet in 2003 on SFSite. Then he started SFFaudio with a friend in 2005, and has been podcasting and blogging ever since. He also wrote a bit of fiction, and after a hiatus, is actively writing more. You can find Scott on the A Good Story Is Hard to Find podcast, and on his blog.
Most of Scott's reading time is taken up with science fiction, but occasionally you'll find him reading a fantasy novel. Favorite authors include Isaac Asimov, Arthur C. Clarke, Ted Chiang, Ursula K. Le Guin, Octavia Butler, Orson Scott Card, Greg Bear, Kristine Kathryn Rusch, Gene Wolfe, Tim Powers, Connie Willis, and H.P. Lovecraft.
---
Soozcat: Reviewer. Soozcat makes soup, and lots of it, and frequently. She voraciously reads all kinds of books, and shares that love of books with everyone. She loves Studio Ghibli and everything about them.
She says, "Late at night, when you're so exhausted that you're no longer certain what's real and what isn't, you know that brief glimmer of movement you get right at the corner of your eye — and when you turn and look, you don't see anything? That's me."
---
---
We are not currently accepting applications for additional staff members, though that may change when MySF becomes wildly popular and our raving fans demand it. Stay tuned for more about us.